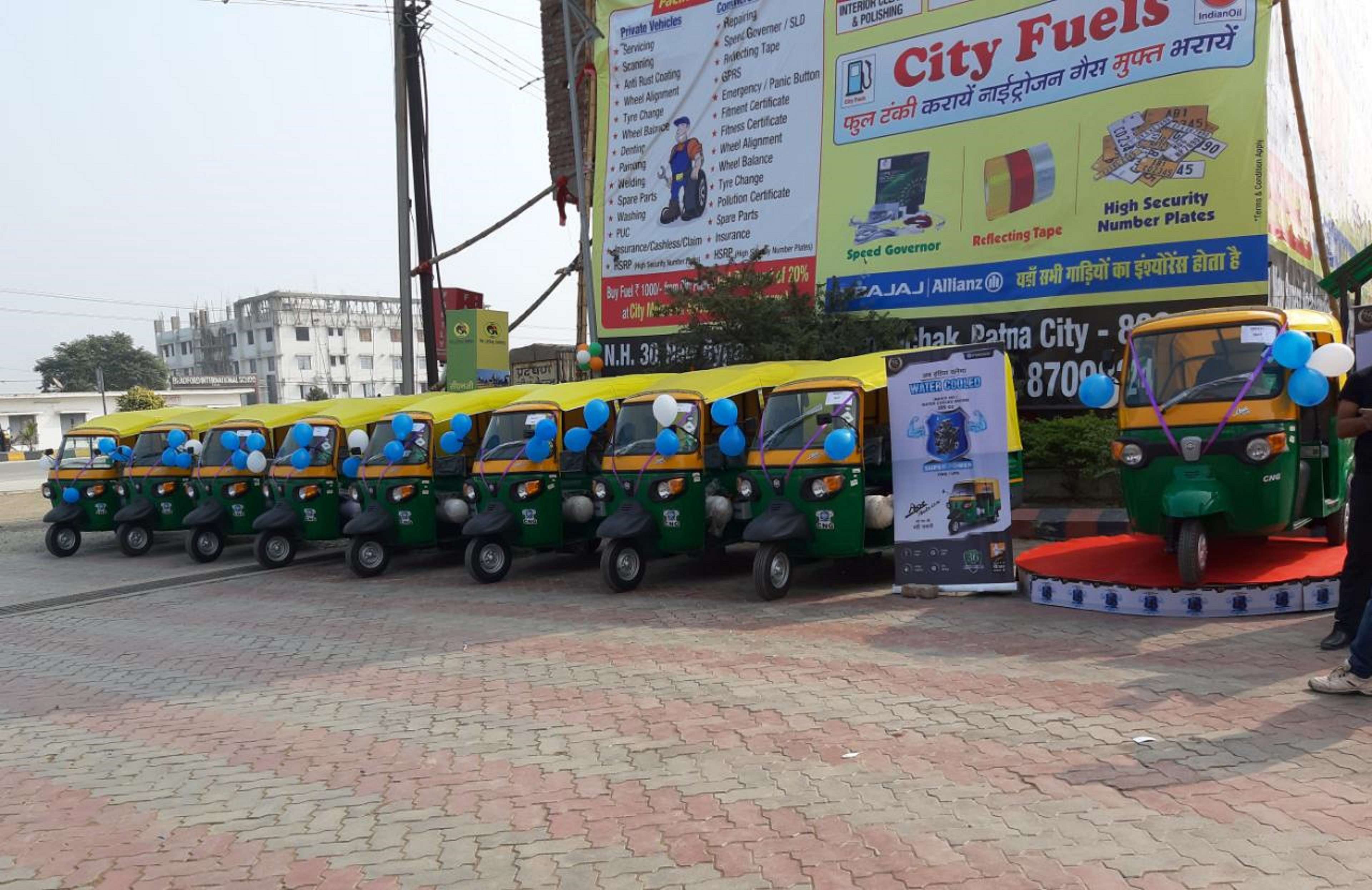 New Delhi: To support last mile transportation segment, Italian automaker Piaggio Vehicles on Tuesday introduced its CNG-three wheeler range in Patna.
This CNG range offers industry's first of its kind water cooled range of products in the three-wheeler passenger category – The Ape' Auto DX, Piaggio vehicles said in a release.
The complete CNG passenger range of Piaggio also includes its popular product Ape City.
Speaking on the occasion, Saju Nair, EVP & Head of the Commercial Vehicle Business, Piaggio India said, "The alternate fuel technology is growing day by day in our country and hence to cater to the market's changing needs we have introduced this new range of CNG vehicles for the Bihar market."
"Piaggio is market leader in 3 wheeler category in Bihar and with this new range of vehicles we are confident of maintaining and further strengthening our leadership in the CNG segment as well. For Bihar market we have designed a special exchange schemes for old petrol and diesel auto rickshaws which have completed their legal age."
The new CNG range of vehicles will meet the growing demand for commercial vehicle mobility solutions particularly suited to intra-city travel in Bihar, the company claimed.
Additionally, to serve the cargo customers Piaggio has introduced the industry first 6 feet cargo deck three wheeler– The Ape' Xtra LDX+, and The Ape' Xtra LDX equipped with the 395 cc powerful Water-cooled Engine. This entire range will be available at lowest down payment and with attractive finance options at Piaggio touch points in Patna.
["source=.auto.economictimes.indiatimes"]